The basic bar design with a 90 degree corner. Easy to resize using the CHBD resizing tool.
Basic  L Shaped Bar Design
The EHBP-02 basic L-shaped bar is another simple design that's great indoors or outdoors. For basement, patio, or garage use.  It is our easiest L-shaped bar configuration and a great project for the first-time builder. Site membership also includes the more advanced EHBP-04 L-shaped wet bar design.
Affordable Construction:
Designed as an inexpensive beer serving bar. This model is a college frat house favorite. Sturdy yet easy and inexpensive to build. Indoor or Outdoor use. For water-resistant outdoor use, simply substitute AC2 treated lumber.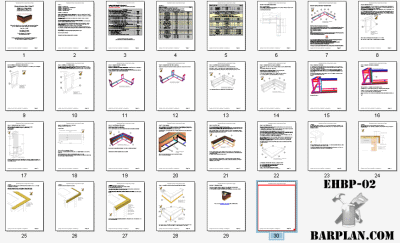 EHBP-02 L-Shaped Bar Plan Overview
Plan Number: EHBP-02
Model: L-Shaped Bar
Skill Level: Novice
Length: ~ 96″ front, 96″ side – variable
Layout: Symmetrical, for left or right-handed layout.
Estimated material cost: ~$250+
Plan Size: 30 pages
Format: Printable Adobe PDF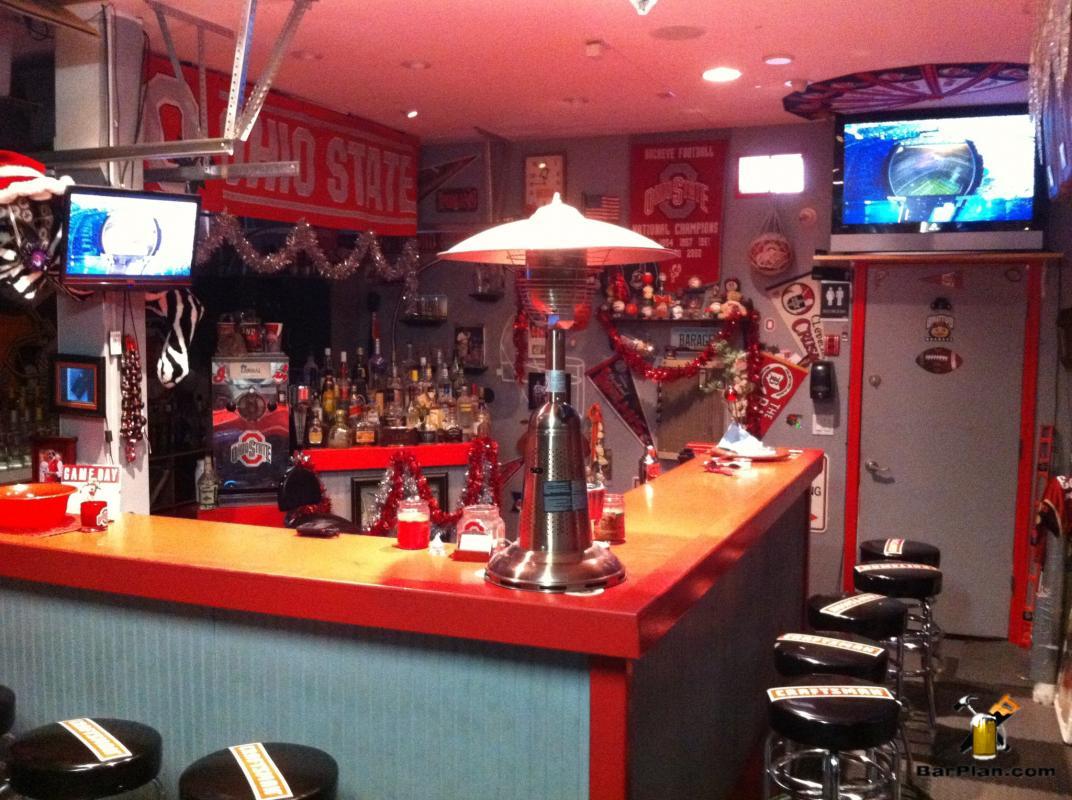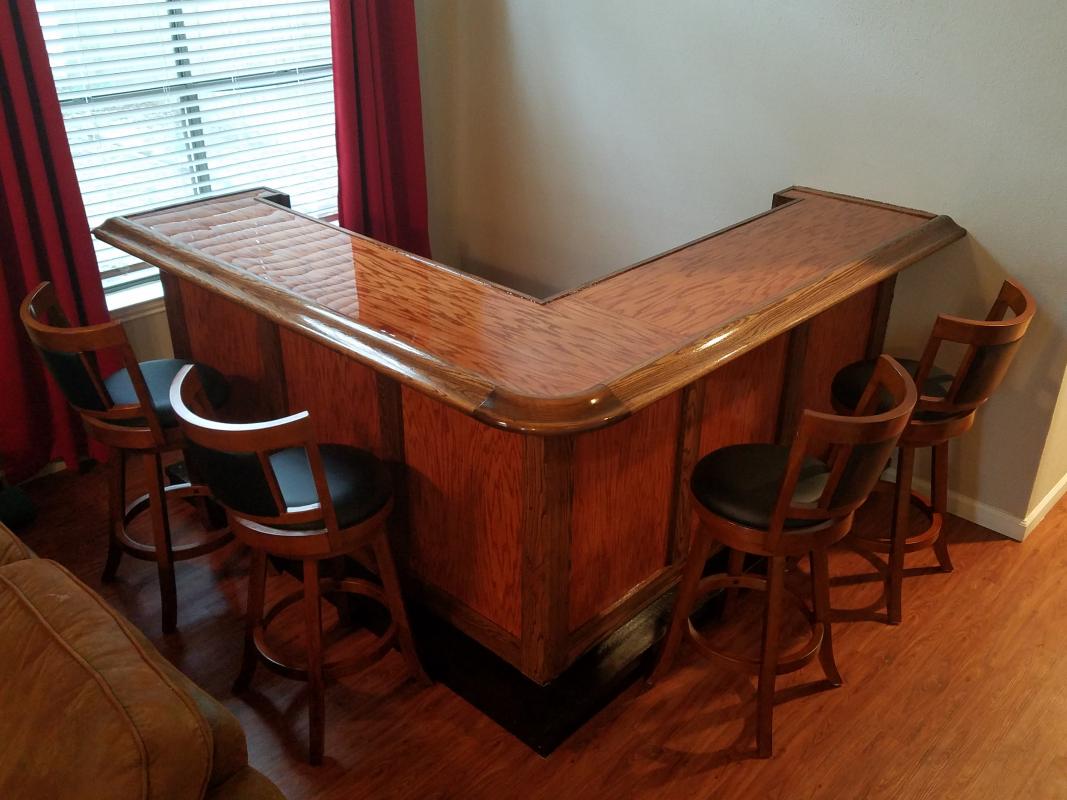 ---
Did your know? A single four-foot-long 2×4 stud when placed upright can support well over 2000 lbs ?
---
PDF format plans can be sent to any printer.
Requires the latest version of Adobe Acrobat Reader.
---
This L-shaped bar is suitable for indoor or outdoor use. The area behind the bar is available for custom shelves or modular bar equipment. Now CHBD Ready!
---
Basic construction steps required to build the basic L-shaped bar:
Layout the two base frame sections.
Construct four upright supports as detailed in the plans.
Assemble top connector supports on both leg sections.
Apply sheeting to sides, front and floor panels.
Cut, fit and fasten the bar top.
Cut and assemble the arm rail and footrest. Chicago-style arm rail is optional.
Add optional trim then sand and apply the finish.
Features:
Fully Symmetrical Design for right or left-handed layout.
Can duplicate corner framing for a U-shaped layout.
Variable Length Width and Height using the CHBD Resizing Tool.
Can be easily modified for a 45-degree corner.
Space for the top sink.Convenient Foot Rest.
Beer gutter area for mixing drinks.
Easy Arm Rail, or use pre-made arm rest molding.
Plenty of space behind for storage shelving or fridges.
Can be built as a movable bar or permanent installation.
Decorate with bamboo & thatch for a great tiki bar.
Indoor or Outdoor installation.
Easy to customize.
Build a base model for under $200 in materials.
---
Finishing off the project with bar stools:
No home bar is complete without a nice set of bar stools. We've followed the online bar stool retailers for over 15 years. Today Amazon offers the best deal in quality bar seating. Shop for Bar Stools

Sample Photos from customers who built this bar design:
---
Check out the rest of the included Home Bar Designs.