Home Bar Back Design:
Complete your home bar with the EHBP-11 convertible bar back cabinet project. This project can be built in three different configurations:
A full-height bar back.
A half-height wall hanger model.
Just the bottom cabinet as a walk-up bar.
What's more, the EHBP-11 project can be resized to custom fit your available space using the free CHBD design tool. The CHBD is included when you join the site. If you want to fit a bar sink into the base, you can make it deeper just by using the CHBD. Take a look through the home bar photos page to see many variations using this exact design and some unique variations.
Stemware Rack and Illumination:
The optional stemware rack can be built into the cabinet or built separately and hung from a ceiling. This project is "illuminated" because the design includes side and top lighting coves to illuminate and accent items on the shelves with low voltage LED lighting.
Modern Bar Back Lighting:
The old-fashioned mirror area can be replaced with an appropriately sized LCD TV display. Mount LED multicolor lighting behind the lighting pockets to create an awesome nightclub effect. You can skip the lighting pockets and simply illuminate from above. Do yourself a favor, always use LED lighting. Nobody likes digging out dead light strings from inside the bar or bar back. Check out LED ideas below.
Custom Bar Back Top Header:
You can cut your own design in the decorative top header panel (like the SALOON text shown) or leave it open for more shelf space. Easy to build and re-sizable using the CHBD. Also used in the EHBP-10 Combo Bar Project. This design is incorporated into many custom bar projects. Makes a great combination when used with any of our plans or even as a walk-up bar all by itself (see below).
---
Plan Number: EHBP-11 (previously labeled EBBP-06 and EMBP-01)
Model: Illuminated Bar Back Cabinet
Skill Level: Novice-Medium
Length: 96″ – variable
Width: – variable
Height: 96″ – variable
Estimated material cost: $150+
Plan Size: 40 pages
This project is included with your membership.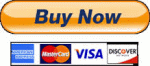 ---
Print these PDF plans on any modern printer.
Requires the latest version of Adobe Acrobat Reader.
---
This is a great project for novice to intermediate woodworker.
This bar back design is suitable for indoor or outdoor use. The project can be resized to fit available space.
---
As a Walk-Up Bar:
Site member Racheal L. sent us this photo of her walk-up bar adaptation. She used the EHBP-11 project as the bar itself in a walk-up configuration.
If space is an issue, this setup is the perfect solution as it only requires 16 to 18 inches of space from the wall. Perfect for a studio apartment or anywhere you don't want a full bar.
Rachael did an excellent job of recreating this project exactly to the specifications outlined in the plans.
Variations:
The only variation is the use of mirrors behind the shelves. The standard plan set shows how to place a lighting pocket behind the shelves using opaque Plexiglas.
The CHBD allows you to modify the overall dimensions of this project.
---
Projects that included the EHBP-11 along with one of our other models.
---
Check out the rest of the included plans in the Bar Project Catalog.
LED Lighting Ideas for your Home Bar