EHBP-09 45 Degree Angled Corner Wet Bar
45 Degree Corner Wet Bar Project:
The EHBP-09  L-shaped, frame based wet bar with 45 degree corner section. This is hands down our most popular project. We have many long time members who come back years later to build a second, third or fourth bar in a new home and this is their most popular choice. Scroll to the bottom of this page for some great member built examples.
Solid as a Rock
Based on a very sturdy core framework that would likely hold an elephant, this bar is solid and yet very easy to build. It's ample girth ensures that this bar isn't going anywhere without a fight. Instructions include all framing details, suggested materials and cut list.
This model is similar to the EHBP-04 L-shaped bar but with a 45 degree corner. The EHBP-09 is nominally resizable using the CHBD resizing tool. Watch an EHBP-09 being built from core framing layout to a glass like bar top finish. The plans will show you every detail on how to build this specific bar model.
Contractor Quality at a DIY Price.
This is a large bar and similar to what a contractor might ask thousands to build. You can do it yourself and be proud of the results while saving a ton of cash.  Choice of materials is going to dictate costs. Browse the builder's gallery to see all the great bars built based on this design.  Suitable for home or commercial use. Instant Plans Access – Get Started Today!
---
Plan Document Details:
Plan Number: EHBP-09
Model: Standard 45° Corner Bar 
Skill Level: Novice to intermediate
Length: 96+" / 96+"
Layout: symmetrical framing for either left or right handed layout.
Estimated material cost: $250+
Doc Size: 35 pages
Format: Printable Adobe PDF
This project includes all instructions and material list that is included as a separate download. CHBD access in not required.
As with all estimates, this is the low end. You can substitute materials and spend as little or as much as you can afford.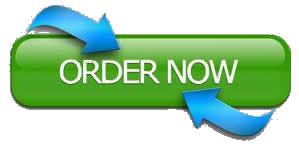 ---
PDF format plans can be sent to any printer.
Requires the latest version of Adobe Acrobat Reader.
---
The 45 degree corner bar is suitable for indoor or outdoor use. Area behind the bar is available for custom shelves or bar equipment. Build it standard size or optional resizing is available for this model.
---

This full cocktail bar features Chicago style arm rail molding, and a DIY Keg Box built right into the framework.
Add your choice of draft beer tower and tap head to complete the system.
The biggest advantage of making a do it yourself style kegerator is the ability to store multiple kegs for your favorite flavors.
(Note: The video actually shows TWO nearly identical EHBP-09 project builds…one Tile Top and The Wrigley Field / Cubs Theme Bar)
---
Finishing off the project with bar stools:

No home bar is complete without a nice set of bar stools. We've followed the online bar stool retailers for over 15 years. Wayfair and their Barstools Direct warehouse still offer the best deal in quality bar seating. Shop for Bar Stools

---
Awesome home bars (model EHBP-09) built by our members.
---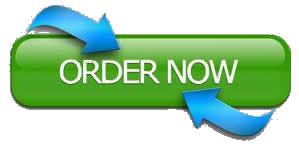 Check out the rest of the included plans in the Bar Project Catalog.
---