Easy Home Bar Plans and Design Ideas
Searching for easy to build bar plans for your basement, rec-room or man cave? You've found them!
This time tested collection of home bar plans and design ideas will to help you build a great looking bar without the need of fancy carpentry skills. Membership includes full download and print access to our collection of over a DOZEN home bar projects. Entertain in the safety and comfort of your own home. Start Building Today!
Full Site Access Features
$19.95
One Full Year Plans Access and Personal Site Support
Easy to build and customize
Includes more than a dozen plan sets
Complete material and cut lists
Printable PDF file format
Uses common lumber and basic tools
No advanced word working skills required
Great looking results, impress your friends!
Save Time:


We've done the design work so you can concentrate on building the bar. Just download the plan set for the model you would like to build, then print it off and take the material list to your favorite hardware store or home center. The in-store-"experts" will help you locate and load your materials. Haul it home and start making sawdust! No time spent pondering dimensions that will look good when completed. We've done the design work you! A more generous collection of Printable Bar Plans you'd be hard pressed to find. Bundled as a package for $19.95. That's only $1.67 each.
Complete DIY Home Bar Projects:
Each project is outlined in step-by-step fashion with plenty of CAD style diagrams to guide your progress. Not a wordy dissertation. Primarily pictures and detailed diagrams. See sample below or more on the Screen Shot page.
Custom Plans:
You have the option of building the plans exactly as published or modify them with the CHBD to fit your available space. It's easy, just a few mouse clicks and your bar can be longer or shorter. read more
Save hours of guesswork:
Our illustrated bar plans provide the blueprint for beautiful and affordable bars and pubs, like those shown below.
Did we mention Easy?
NO fancy tools, joinery or advanced woodworking techniques required. Projects are easy to build and modify. Easy step-by-step instructions with 3D assembly drawings and full material & cut lists reduce guesswork, construction time and scrap. Check out What You Get with your site membership.
Great Results!
Check out more of the great results you can get building your own home bar using standard building materials and minimal time. Click images below for more home bar samples, with every photo of home bars on this site built entirely by a barplan.com site member. You can achieve the same great results. Your friends will be impressed!
Instant Access – Start Building Today
All plans are delivered INSTANTLY by digital download in globally printable PDF format. One time payment. Full access to all core projects listed above (and more). Get started building your home bar – Join Today.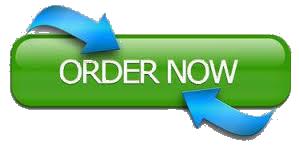 Existing members can LOGIN HERE or SIGNUP HERE for instant site access.
12 great home bar designs for less than the cost of a few beers at your local pub. With all the horrors occurring in public social gathering places, a home bar is a great alternative to a crazy dangerous world.