Den of Monsters & Horror In Clay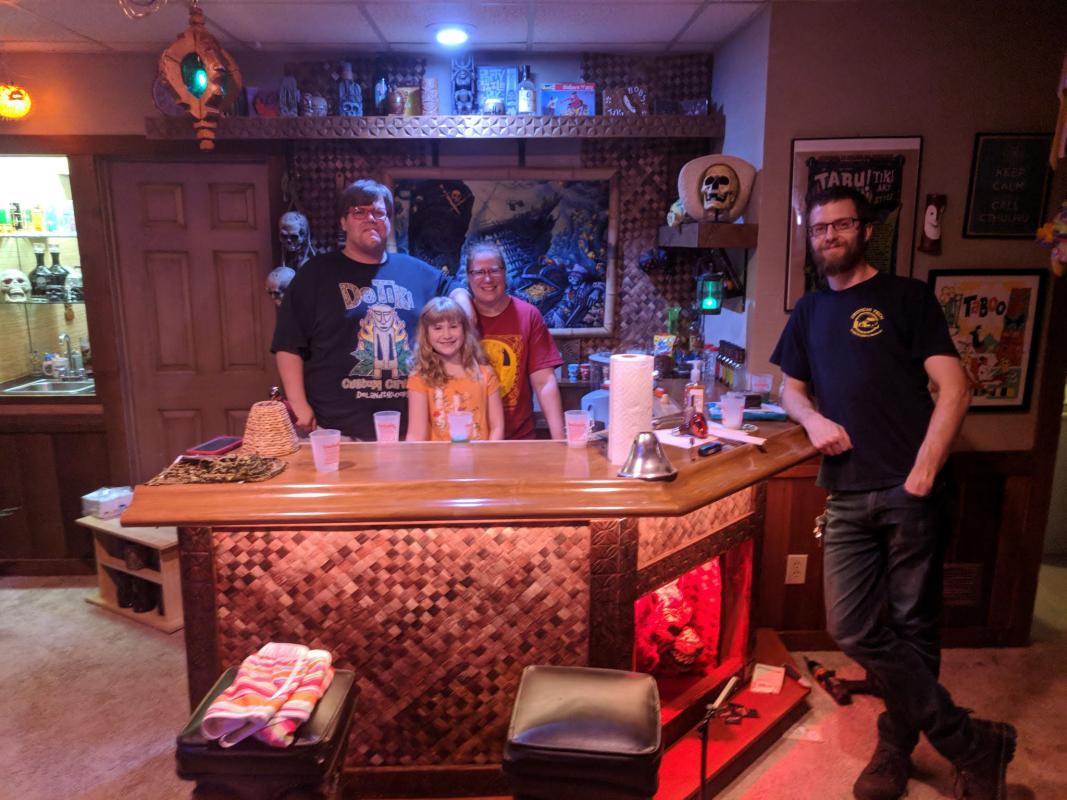 In April of 2018, we started working on a home tiki bar. We've named it Lalotai; Den of Monsters & Horror In Clay World Headquarters.
We built a modified EHBP-09 45 Degree Angled Corner Wet Bar for our tiki bar. Modifications include an opening with a curved back and extra electrical beneath the 45 degrees in order to add lights and displays. The left side (from the interior) is cut so it fits snugly into the wall.
CAD carved Polynesian trim and lauhala matting cover the front. LED lighting illuminates the front. The plan is to continue the bar across the room with a swing section in the middle.
I love barplan.com! The build and cut lists were awesome, and the project was just enough of a stretch that I really learned a lot while still being comfortable tackling such a huge project.
From myself and all of us at Horror In Clay, Thanks!
Jonathan M. Chaffin
Note: Jonathan sells some awesome tiki mugs you gotta check out.
See his Horror in Clay website or his Facebook page for more info.