EMBP-03 DIY Keg Box Guide
This forum based guide shows how to build a DIY Keg Box & Beer Tap System. This do-it-yourself beer kegerator concept will show you how to take a few common items and an affordable beer tapper tower kit to build your own keg box. The forum based EMBP-03 guide is applicable to the follow projects:
The entire project will run just under the price of a cheap store bought Kegerator. It's fully integrated into your home bar and serviceable.

With some basic principles and a review of the law of thermodynamics you can learn what it takes to build any type of refrigerated Kegerator system. Our members have modified the plans to build "wall mount" tappers where the equipment is kept in a back room behind the bar or remote multiple keg units, which again, can use the pass through of the wall to house the bulky equipment and kegs in a back utility room.
If you buy cases of beer, you are probably spending about $18.00 per case. A standard half barrel of beer contains 15 gallons of beer or about 1920 fluid ounces which equals 160 12oz servings. That is six and two thirds cases.
If we round up to 7 cases (to cover the cost of gas every time you need to run for beer) the cost is about $126 for 7 cases of beer. As of 2013, the price of a 1/2 barrel of beer is roughly $90.
So, if you like tap beer and you want to save money, this project can pay for itself in just a few years of use. If you entertain a lot, maybe a few months! See our page on beer serving for more detailed information.
[ezcol_1half]Custom Beer Tap System:
This builder used a combination of the L-shaped Project and the Kegger Bar Project to create an L-shaped Bar with the Keg Box Tapper system. It's Easy to combine features of each plan set into you own custom home bar creation!
See the Sample Photos for more ideas.
The keg box design can be easily modified to hold one, two, three or more full half barrels of beer. You can also use the keg box to hold cases of beer, wine or soda.
Do It Yourself Kegerator Bar Plan set is included with your membership. All for one low price.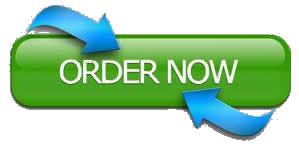 ---