Swim Up Floating Bar – The Party Barge: Floating Bar Concept
Now for something completely different! This unique bar design combines a modified swim raft configuration and combines it with a submerged seating / standing framework. It is designed to be anchored off a lakeside pier or dock and can be easily pulled onshore for off season storage. Can also be built for ocean (bay, cove, lagoon) use.

Plan Number: EMBP-21
Model: Party Barge – Floating Swim Up Bar Platform
Skill Level: Intermediate
Length: ~ 96″x 96″
Height: ~ 60″
Estimated cost to build: ~$120+ varies depending upon configuration and materials.
---
Plenty of room to rest & relax. A total of 16 people can gather around the submerged seating  platform. Ample sized bar top can double as an area to sun tan or sit on lawn chairs. Bar top is designed to displace 2000lbs. Low profile edge eliminates water critter intrusion. All weather usage – for use in summer months only (of course). If you need a little more background on this goofy project read about how it was thought up. Preliminary drawings now available. This project is currently forum based with CAD diagrams.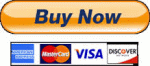 ---
WARNING: Check with local ordinances regarding use and placement of swim platforms. NO DIVING! Submerged seating could pose hazard if diving off the platform. Platform must be anchored or removed from public body of water after use to avoid navigational hazard. Platform must be marked with a buoy and solar marker light(s). Barplan.com is not responsible for any damages resulting from the use or installation of any of our home bar designs.
---