Home Sports Bar Plans and Theme Ideas
Fall is in the air and with that comes the start of the regular NFL football season. If you're a season ticket holder or fortunate enough to know somebody with game day tickets, you might get a game or two in per year.
Spending a Small Fortune to Watch a Football Game?
Being at the stadium is a great experience, but it can be a pricey day. The average ticket price for Green Bay Packers regular-season NFL tickets for 2017 is currently at $200. Add $20 for parking and $8.00 each for the new 16oz aluminum bottles and you'll need a small fortune to enjoy a game. There's also the cost of carrying in tailgating stuff; brats, steak, booze, beer, etc.
UPDATE: As of 2/2/2018, SuperBowl LII's average ticket price is a whopping $5,700! You could hire a contractor and have then build a super home bar for that price.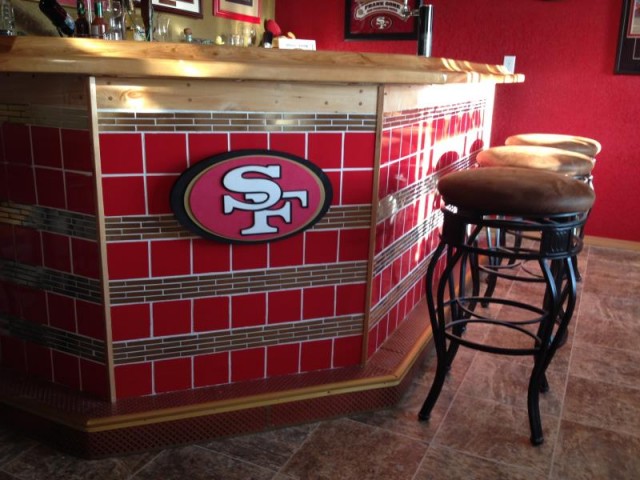 So, for around $250 (if you're frugal), you can go to spend a day at the stadium and have memories that will last for years. What about the rest of the season? That's where a home sports bar comes in handy.
Update 4/23/2020 – it is possible that sporting events may be interrupted in 2020. Might not be a bad idea to think about any unused space you could turn into a cool, safe home sports bar.
Update 11/23/2021 – Over a year and a half has passed, but now looks like the stadiums are full again, but who knows if it will happen again. Always be prepared!